Dr. Beane
Allan L. Beane, Ph.D., a former classroom teacher, is an internationally recognized expert, speaker, and author on bullying. He has over 37 years experience in education that includes teaching special education, teaching regular education, teaching higher education, serving as Director of a School Safety Center, and Vice President of a University. He has also served as an expert and consultant in criminal cases and lawsuits involving bullying and has been an expert guest for Fox News in Chicago and CNN's -- Nancy Grace Show.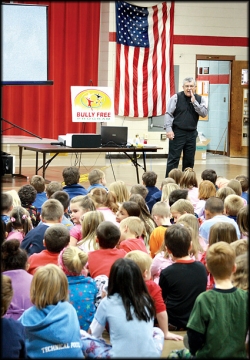 Dr. Beane's son was bullied in seventh grade and high school. Bullying contributed to his son's dying at the age of 23. His son's life inspired him to develop the Bully Free® Program. The Bully Free® Classroom book is available in 10 languages and won the 2001 Teacher's Choice Award given by Learning Magazine. Schools and districts around the world have adopted his program and materials.

Dr. Beane and material from his book were featured in national publications such as Time for Kids (a Time Magazine publication sent to 3 million teachers and children); Newsweek for Teens; USA Today; the Washington Post; the Boston Sunday Globe; and several other national magazines and journals (Middle Ground, The National PTA Magazine, NEA Today, School Transporation News, Parenting Magazine, etc).
A dynamic and highly sought-after speaker, he has presented keynote addresses, presentations, and workshops to school districts, organizations, colleges, students, parents, medical personnel, and law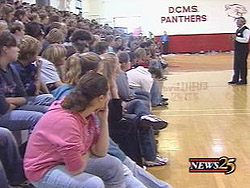 enforcement officers throughout the United States. His down-to-earth speaking style, inspirational stories, and practical strategies appeal to audiences everywhere.